Youth Leadership and Philanthropy Program for Schools
Bucks for Bears is a leadership and philanthropic program for elementary and middle school students. The program provides a great opportunity for young students to learn how to make a positive impact on others within their community.
Bucks for Bears is easily customizable to fit the inner workings of your school. Catherine Cares provides the resources to make implementation smooth and simplistic for busy teachers and school personnel.
---
How Bucks for Bears works in your school
Student Leadership
Educate your student leadership team on the mission of Bucks for Bears. Guide your student leaders to develop a fundraising event and an implementation plan for your event.
Education
Education is key to a successful event. Catherine Cares provides several resources to educate staff, parents and students on our mission. Using our ready to use tools will insure every participant will receive the same message.
Fundraising
We encourage simple yet fun fundraising events. Make it memorable for your student body and their families. A popular event is donate to bring your favorite stuffed animal to school!
Grants
Upon completion of your fundraising event, student leaders may apply for the Bucks for Bears Grant. The winning school will earn the opportunity to deliver Heartbeat Bears to a hospital in its area. Students will see firsthand the positive impact they have made.
Learn more about how Bucks for Bears works in your school by downloading the Implementation Guide.
---
Bucks for Bears in Action
Here are just a few examples of how the Bucks for Bears program has helped children learn about leading and giving:
Bring your favorite stuffed animal to school
"Participating in the Bucks for Bears program was an amazing opportunity to teach our students what having a caring heart truly means. The implementation of the program allows each student to grasp the reason we are raising money. They understood how comforting a Heartbeat Bear could be for families facing a difficult journey. This knowledge empowered our students to plan and implement an event to raise funds to provide these special bears to local hospitals. Bucks for Bears is a wonderful leadership and philanthropic opportunity for students of all ages!"
– Katie B., St. Louis
Create Thinking of You cards for families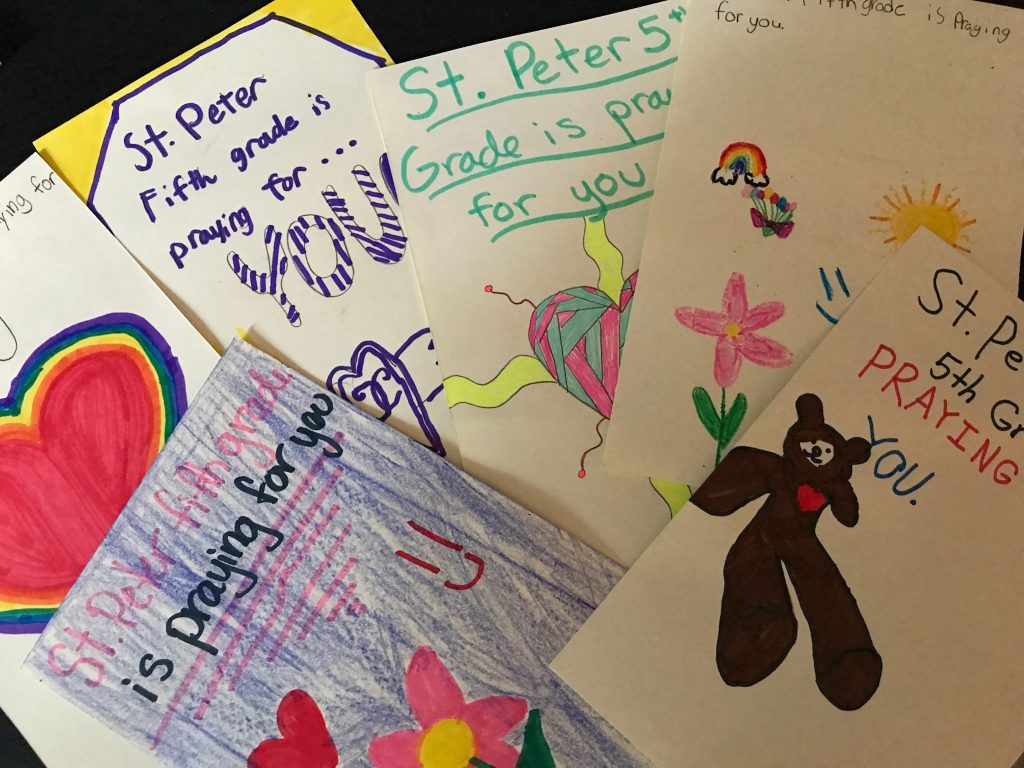 "A father who received a handmade card along with the heartbeat bear was touched knowing young children were thinking of him, his baby and his family. They are not alone on this journey."
– A Nurse Program Coordinator
Enroll your school in Bucks for Bears to help your students learn how they can help others in need.
---
Student Hospital Deliveries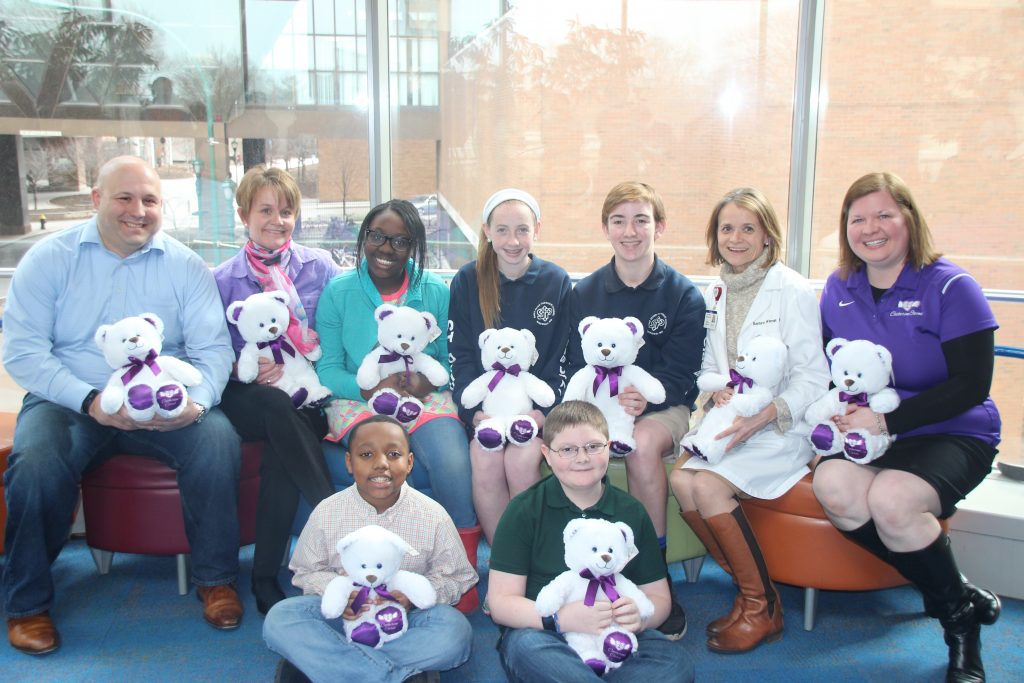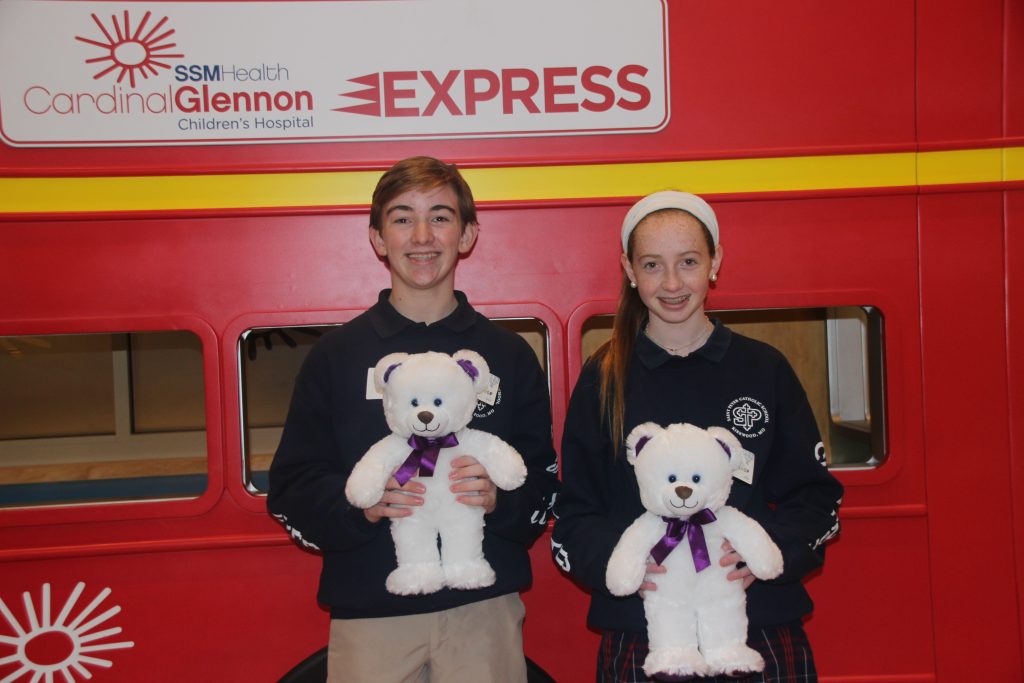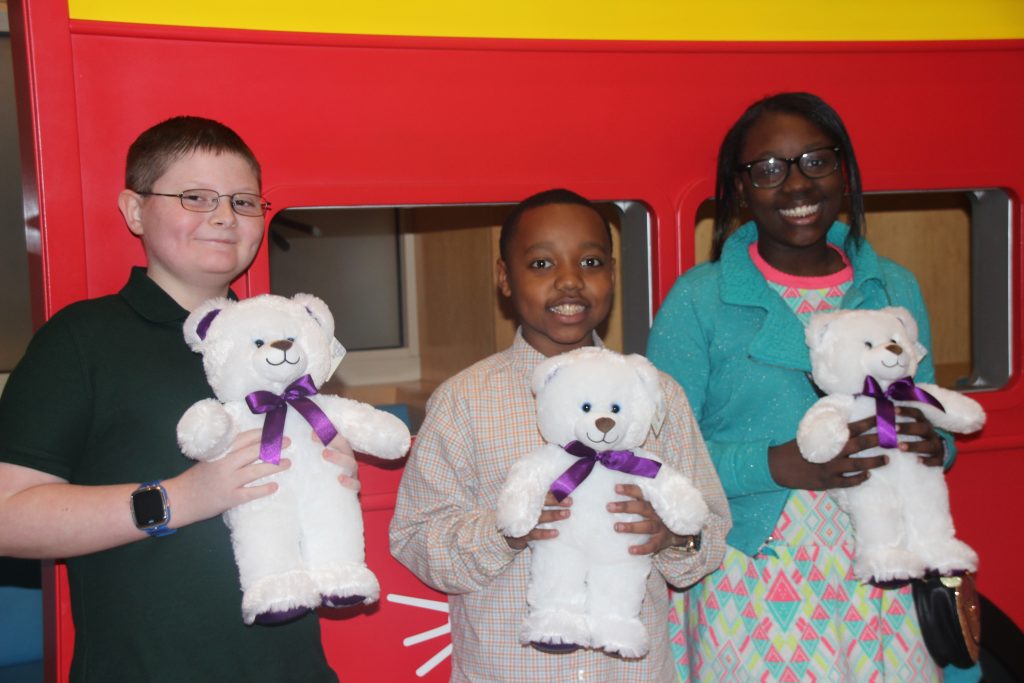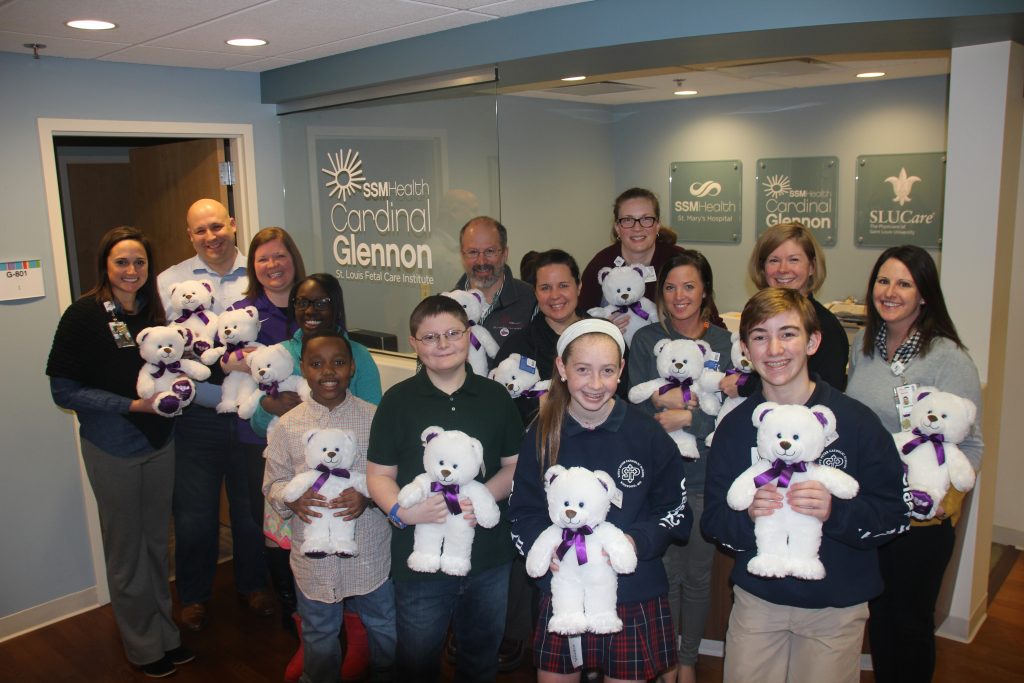 Is your school interested in delivering Heartbeat Bears to a hospital partner in your area?
---
Resources for Participating Schools
Phase 1: Planning and Launch Materials:
Phase 2: Grant Submission
Phase 3: Program Evaluation
Phase 4: Winner Announced

Thank you for uplifting families!