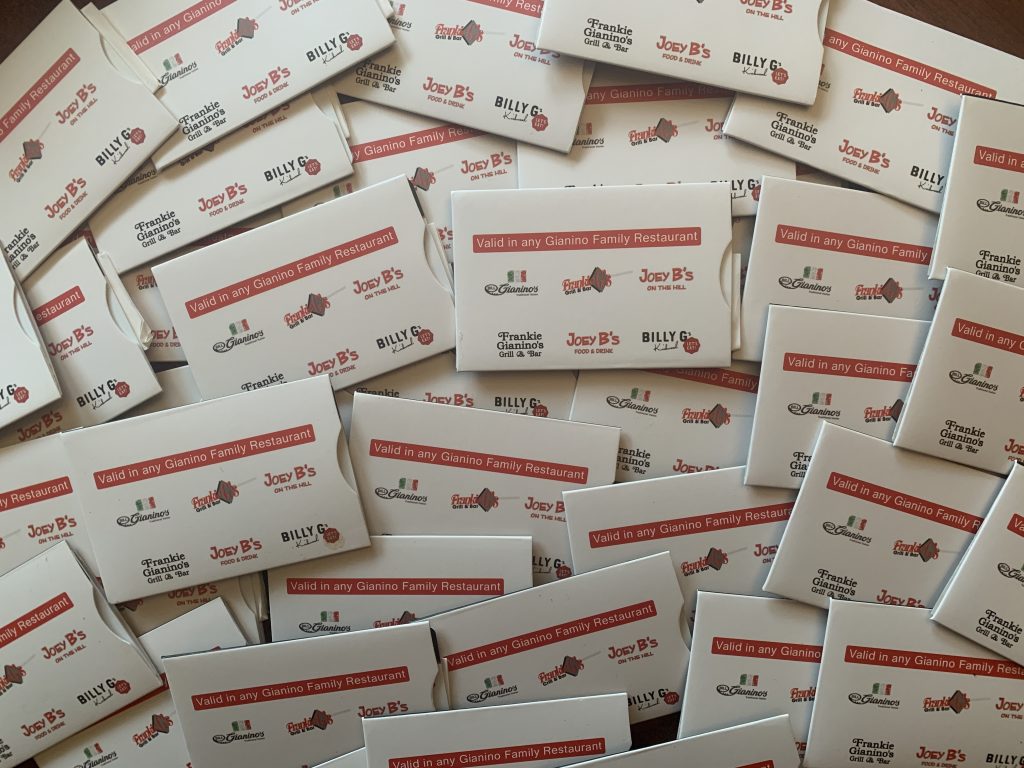 During these challenging times, it's important for Catherine Cares to remember where we started.
When we started Catherine Cares, we relied on restaurant partners to help establish us and trust us as a new organization.
We feel a responsibility to the restaurant community to help our restaurants through these difficult times. Without our restaurants, we are unable to provide our services to families.
Catherine Cares has made it a goal to purchase gift cards to restaurant partners throughout this stay at home order time period to return the favor and offer some assistance to these wonderful and supportive restaurants.
Our first restaurant partner is Billy G's in Kirkwood, one of the many Gianino Family Restaurants. Billy G's has supported Catherine Cares from the very beginning. They have served our Urban Chestnut beer, Reine Liebe, sold our Heartbeat Bears and hosted several events for us. Billy G's understands the importance of family and uplifting those families struggling with a baby's newborn or prenatal life-threatening diagnosis. We are grateful for Billy G's and all of their support!
We encourage our followers to order curbside pick-up from Billy G's! It's delicious!
And if you know of a struggling restaurant which might appreciate our support, please let us know. We will reach out to see if there might be a way we can help!
Thanks so much for helping these restaurants who have chosen to help us uplift families. #UpliftTogether #UpliftFamilies